Environment´s information
It is located in the North slope of the Mountain of Gredos, for snow sports the houses are 15 km from the ski station La Covatilla and for the mountaineer they can enjoy with excursions to the different lagoons: Gredos, Duque, Nava, Barco… as well as its Gorges. Surrounding charming villages such as: Jerte, Tornavacas, Hervas, Candelario, Navalguijo… etc. It is worth highlighting  that we are 20 km from Piedrahita, paragliding and hang glider paradise. In spring and in autumn in a good area for the amateurs of the mushrooms, there are in autumn meetings for the mycologist. In the month of March the closed season of the trout is opened again, from the same cottage you can fish. For the hunting lovers, in the surrounding villages since the month of October there are wild boar hunting. Very special area for having a bath.
El Barco de Ávila
It is Historic-Artistic Complex with some Goods of Cultural Interest. It is worthy to see: the medieval bridge above the Tormes, paintings of its medieval wall, palace-castle of Valdenorneja, church of the Assumption (reformed in the XIV century), hermitage of the Christ (XVII century), Chapel of San Pedro del Barco (1662), Tower of Cubo, Bridge of Aceñas above the river Aravalle, flour mills, big houses of the Main Street, bullring, chamfer of the House of the Gasca´s, consistorial house (XIX century) and the Theme Centre of the river Tormes. This last one invites to know the flora and the fauna of the environment and lets to show other wealth of the region of El Barco de Ávila, like its famous beans, the autochthone livestock like it is the race of Avileña Negra Iberica, variety of Bociblanca, besides of cultural, historic and social aspects of the area. With 400 square meters of exposition, the big attractive of the center is a big aquarium of 20.000 liters, in where you can observe many common trout, catfish and other fish species that inhabit the clear waters of the Tormes.
WHERE TO GO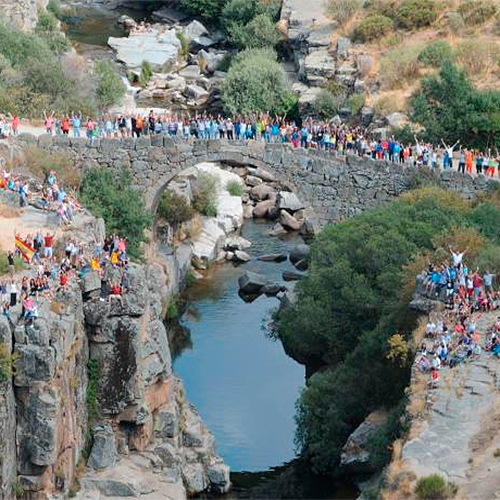 Pozo de las Paredes
Es una profunda poza con un puente romano cuya fotografía muchas veces ha servido para resaltar la belleza y el grado de conservación de toda la Sierra de Gredos y su Parque Regional. Cerca del puente...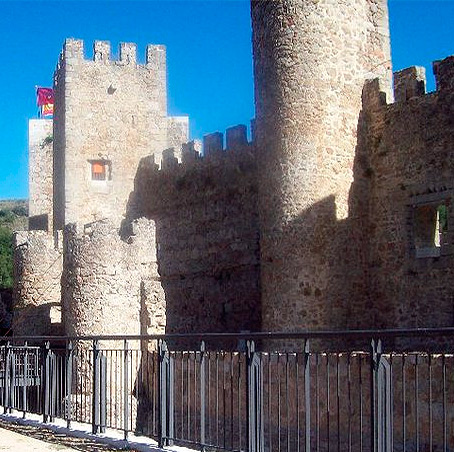 Castillo de Montemayor del Río
El pueblo es Conjunto Histórico Artístico, en el que destaca su castillo en lo alto del monte, dominando la Vía de la Plata y en un valle fronterizo con Cáceres. Una iglesia, una ermita, un rollo, y ...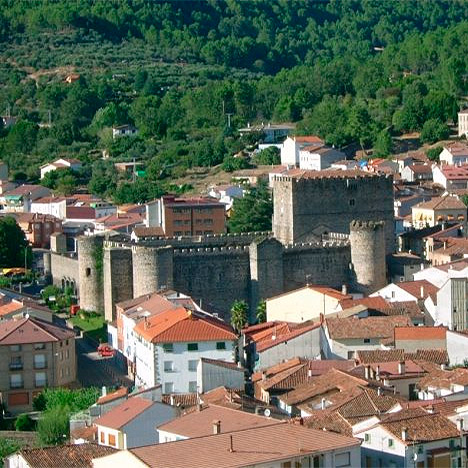 Castillo de la Triste Condesa
También conocido como Castillo del Condestable Dávalos El castillo de la Triste Condesa se eleva junto al río Arenal, en la parte más baja de la población y se asienta sobre las rocas graníticas sin c...
UPCOMING EVENTS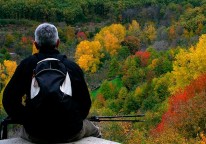 Otoño Mágico
En Hervás, del 4 al 26 de noviembre
Fiesta de Interés Turístico de Extremadura que se celebra los fines de semana de noviembre en el Valle de Ambroz. Jornadas micológicas, rallys fotográficos, concursos de pesca, jornadas de deporte y n...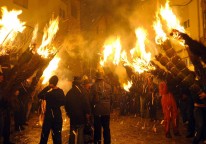 Los Escobazos
En Jarandilla de la Vera, del 7 al 8 de diciembre
La tradición manda celebrar la Inmaculada Concepción a golpe de escobazo.. Cada año la noche del 7 de diciembre la localidad de Jarandilla de la Vera se ilumina con las escobas de retama ardiendo en h...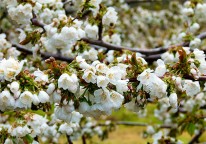 Lluvia de pétalos
En Jerte, del 10 de abril al 3 de mayo de 2018
En torno a las flores el Valle de Jerte celebra tres momentos especiales: Despertar del Valle, Fiesta del Cerezo en Flor y la Lluvia de Pétalos. Con esta última celebración se despide el Valle de las ...